Posted by Augusta Hosmer on
Read Time: 6 mins Welcome back to part three of our Aquarium Science Series! This is a big one for planted tank enthusiasts: what nutrients do aquarium plants need and why? There are a whopping 17 essential nutrients for plant growth, but we'll make it easy. Be on the lookout for a second half to this where we'll show you how and when to fertilize and supplement with these nutrients (and also the amazing way nutrients flow through plants). Some Clarified Definitions Nutrients- in botany, these are chemicals that helps a plant live, grow, and reproduce. Feel like this term...
Posted by Augusta Hosmer on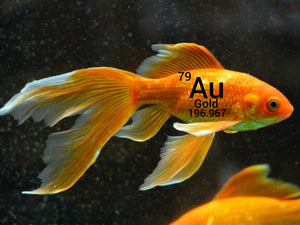 A Huge Guide to Freshwater Aquarium pH, Dissolved Oxygen, Nitrites/Nitrates/Ammonia, Water Hardness, and All the Molecules Bouncing Around Between Your Fish - without Feeling Lost or Like You Want to Fall Asleep in Class Read Time: 12 mins "This 8 oz bottle will prevent and cure all fish diseases, fix all your water, grow a tank-wide bacteria colony in 7.2 minutes, and bring your childhood goldfish back from the dead for $42.99! Ignore the other 600 8oz bottles that say the exact same thing!" is what it feels like walking down an aquarium aisle these days.  Before you go into debt buying products...
Tags:

Alkalinity, Ammonia, aquarium, aquarium fish tip. Fishtank tips, Aquarium Maintenance, Aquarium Salt, Aquarium Science, Aquarium Tip and Tricks, Dustinsfishtanks, fish tank, KH vs GH, Nitrates, Nitrites, Nitrogen Cycle, Oxygen, pH, Salinity, Specific Gravity, Water Changes, Water Chemistry, Water Hardness, Water Parameters, Water Softness, Water Testing