Dustin's Blog — Aquarium Cleaning Tips and Tricks
Posted by Augusta Hosmer on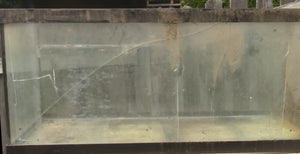 Read Time: 13 minutes Welcome to part two of all you ever wanted to know about working with used fish tanks! In part one, we told you how to find them, buy them, and clean them. In this part, we'll show you what to do if you either buy a used tank with damage or an existing setup gets damaged.  How to Prevent Damage in the First Place The easiest way to keep your aquarium from getting damaged is to put it on the right stand, especially if you have a top-heavy vertical tank. Keeping the tank level, all the bottom edges...
Posted by Augusta Hosmer on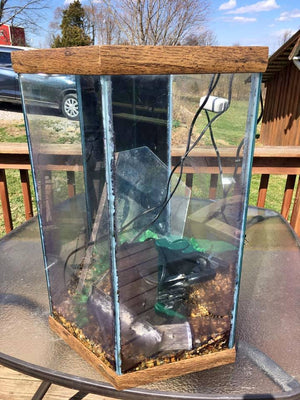 Read Time: 8 minutes So, you've found a crusty, old fish tank and have no idea if it, or your plans for a new tank, will hold water. It's easy to see a grimy tank on the curb and think, "Well, that thing's never coming into my house." But it could be a diamond in the rough. Here are tips and tricks for finding and buying secondhand fishtanks, cleaning them up, and getting them in shape for new fish and aquarium plants. For a more detailed post on fixing up cracked/broken aquariums, check this blog post out! Biggest tip we...