Posted by Augusta Hosmer on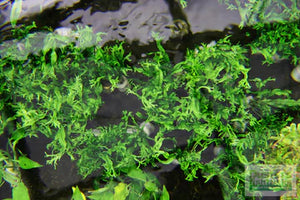 Read Time: 5.5 minutes Aquarium plants for cold water, crazy pH, giant tanks and nano tanks, evil fish, too little or too much light, and any other extreme you can throw at them Overall Tips for "EXTREME" Aquarium Plants (AKA the biggest piece of advice for planted tanks) The single most helpful tip we can give you on growing these plants, and any plants, really, is to study and imitate nature. If you're not sure if you can keep a plant in a certain tank environment (we're pretty awesome, but we can't list out every plant, here) look up where the...
Posted by Augusta Hosmer on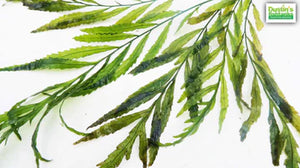 Read Time: 4.5 minutes Killer Plants for Killer Fish: How to Have a Planted Tank with Goldfish, Cichlids, Silver Dollar Fish, etc. Some fish roll out of bed, look in the mirror, and say a daily affirmation: "Today, I will cause problems on purpose."  I'd never had a love-hate relationship with a fish before until I watched my friend's cichlid tank when she was out of town. Watching an aquarium for someone usually means taking care of things while the owner is away, but this felt more like getting free tickets to a demolition derby and being told two seconds...